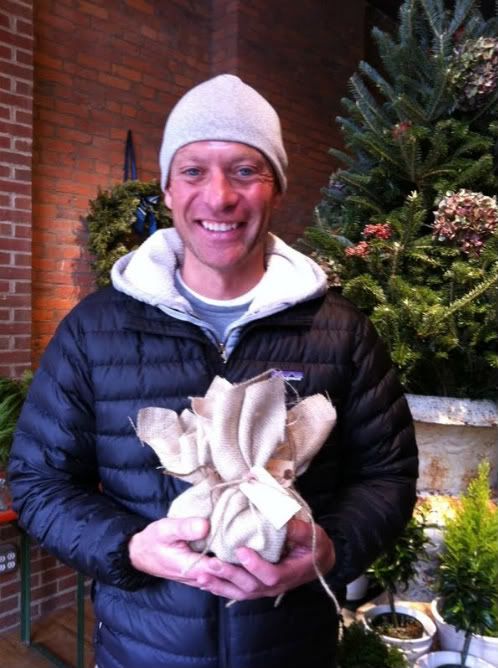 This is Kevin Reiner of
Kevin Reiner Design
- he popped in the shop today to pick up some Christmas goodies- but we wont reveal what he has wrapped up there, just in case you should happen to be the recipient! Kevin is a great friend and an amazing designer for both home and garden. He was kind enough to answer a few questions for our blog, too.
What is your favorite holiday song?
Rockin' Around the Christmas Tree
And your favorite host/hostess gift?
Definitely something organic- like a beautifully tied bundle of bulbs
If you were taking something home for yourself today, what would it be?
Plume's Vanilla Infused Sake candle... you can burn it in the evening and still wake up to its amazing scent.
Thanks so much Kevin! We hope to see more of you!